The full review is available here, on my YouTube channel:

---
The Lumia 620 is a budget smartphones based on Windows Phone 8. Its price is around $310. From a Lync point of view the interesting features are:
3.8 inch screen
front-facing webcam 0.3 MP (videos in the VGA resolution, 640 x 480 pixels)
rear camera 5 MP (maximum resolution of 2,592 x 1,936 pixels) and able to record 720p videos
Supported WLAN standards 802.11a/b/g/n
GSM, Edge and HSPA+ (UMTS/3G) are supported
Speaker with mono sound
In-Ear headphones powered by Dolby Headphone with Surround Sound
1 GHz SoC Snapdragon S4 MSM8227 with two processing cores
512 MB RAM
A comparison with a similar phone (Sony Xperia) and with the bigger brother Lumia 820 shows that processor and memory are less powerful.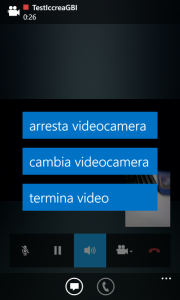 That is something that has his consequences when we are going to test Lync 2013 video conferencing.
---
The experience with the Lync 2013 App
The Lync app installs and run with no issue. The configuration phase is almost trivial, especially if the public DNS configurations for Lync mobile clients and the certificates used to enable external user access have been planned and deployed correctly.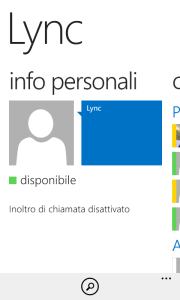 ---
Lumia 620 Front-Facing Camera
The quality of the video is not very good as we can expect from a webcam with such a low resolution.
A bit more frustrating is the fact that the video is often laggy and not smooth (as you can see in the test).
Moving the camera or the object you are recording does emphasize the problem.
The Xperia phone I have used to compare the hardware specifics gives a better experience and this is a bit surprising because the facts are not so different.
My impression is that not only the dissimilarity in the hardware dotation but also the different operating systems used by the two devices have a part in this.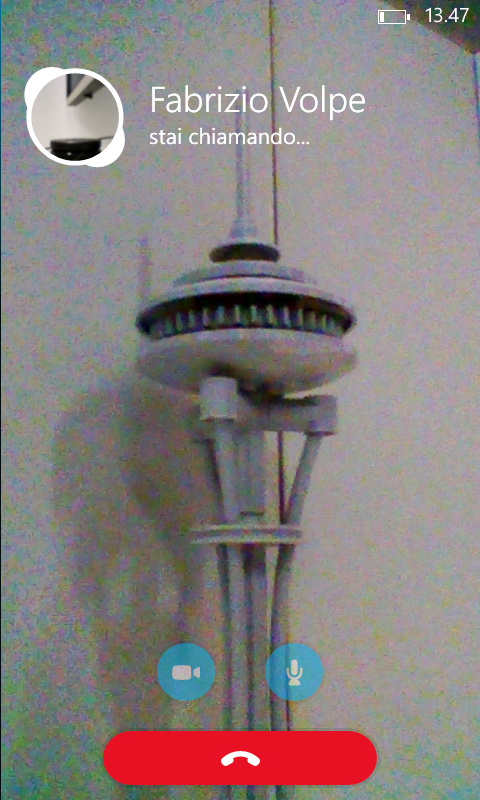 ---
Lumia 620 Rear-Facing Camera
While video conferencing using the rear camera is something that you will probably never use, I have tried it anyway to evaluate the different quality in the video. As you can see the rear camera gives a result far better than the front-facing one. What does not change is the irregular flow of the video, with lags here and there. Again, motion is something that accentuate the problem.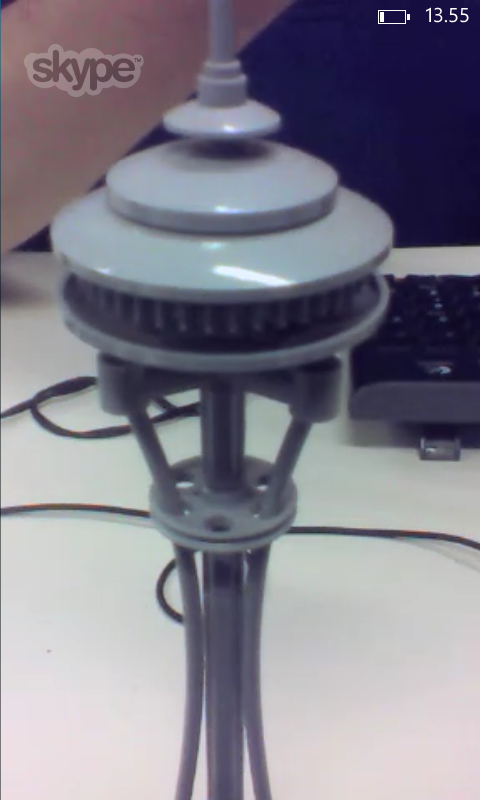 ---
Conclusions
Lumia 620 is an interesting phone, with a low cost and a lot of features and apps that we usually associate with pricier devices. The attempt to be a "Jack of all trades" is something that I appreciate, but this one is a bit far to be an ideal solution to deploy Lync 2013 to mobile users. Of course, if your main driver are the costs, then this is for sure a great device.
YouTube: Nokia Lumia 620 and Lync 2013 Video Conferencing