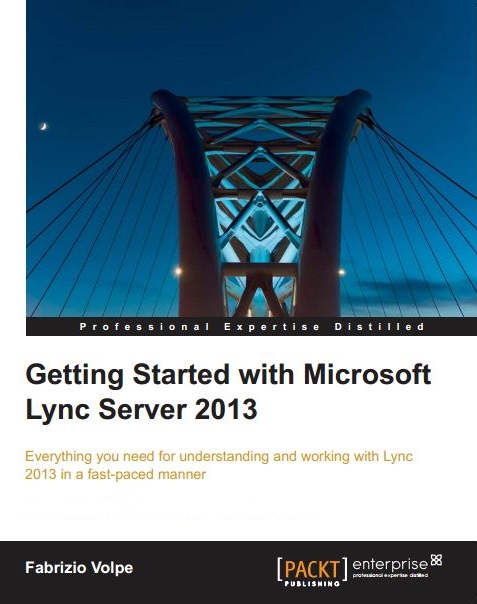 In Detail
Lync 2013 is a product that enables users to IM, audio and video conferences, including multi-party video.
The mobile client permits the use of all the features in every device with an access-from-everywhere logic. The company's Active Directory users, SharePoint documents, and Exchange objects integrate with Lync to deliver most of the advanced features.
Getting Started with Microsoft Lync Server 2013 will give you all the relevant information you need to enable voice features, select the best Lync client in different scenarios, make your Lync services available to the external users, empower the collaborative environment of Persistent Chat Server rooms, and to build an affordable unified communication system.
The book explores all the concepts you need to administer and plan a Lync 2013 environment in a short time, explaining the background mechanisms of the system.It begins with the deployment of a Lync frontend and SQL mirroring solution, including all the requirements and tips clearly laid out. It proceeds with the Front End pairing, mobility, and mediation server deployment with media bypass. It covers a core chapter about Enterprise Voice with a closing part on Persistent Chat and on clients with their characteristics.
Excerpt:
Approach
This book has a practical approach with a lot of step-by-step guides and explanations as to where and why we're doing the various operations.
Who this book is for
Getting Started with Microsoft Lync Server 2013 is a starting point for system administrators, IT pros, unified communication technicians, and decision makers in companies or in the consultancy business. For people who have never managed Lync (or a U.C. product), the book will guide you through the basic concepts and mistakes. If you are already managing a Lync deployment you will find important explanations and ideas put together in a single text. If your work requires evaluating a Lync project this book offers parameters and suggestions to plan a project to deliver the best results.
READ MORE
COLLAPSE