Intro and Scenario
One of the biggest challenges when we are going to design VOIP connectivity (Lync) for companies with offices scattered in different parts of the world and in different countries is to understand if there are local regulations that restrict the use of IP Telephony. The effort is even greater because we need to find authoritative and up to date information on the subject.
At present, 19 nations in the world prevent to individuals the use of VOIP.
About 69 nations have specific regulations in relation to voice over IP.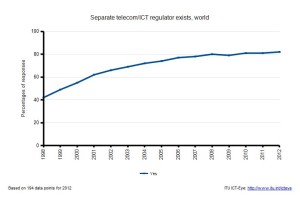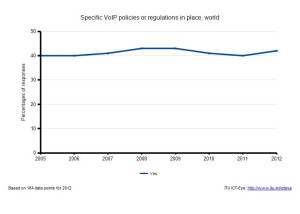 Sometimes the sentences paid in the event of infringement are extremely severe.
---
ITU and the Regulatory Information
"ITU (International Telecommunication Union) is the United Nations specialized agency for information and communication technologies – ICTs." (http://www.itu.int/en/about/Pages/default.aspx).
The ITU site is by far the best place to have reputable data about Regulatory Information. The related page ( Focus Areas – Regulatory Information ) contains a annual regulatory survey that is like a mine of gold. For our topic (Lync / VOIP) the most important document is the IP Telephony document.
Here you can find a copy of the 2012 survey.
---
That's it?
The document contains all references to consult local regulations of the various countries. This is clearly a job that also involves the legal aspect, as well as technical skills. The document is still the best starting point that I've ever found.