Updated April 22,2014 following the contribution from Mark Poulton.
Every time I need to list the Lync 2013 firewall ports required in a corporate network I find myself jumping from the TechNet article Port Requirements to the Lync 2013 Protocol Workloads poster (for example to check the requirements for the different scenarios)
They are both really good resources  but what I need is usually a dumb list of origin – destination – protocol – ports for the different roles and features. So I tried to write down a series of docs easy to use and to supply to the firewall / security persons.
Hope you will like them, I will start with the port requirements of the Lync 2013 internal clients.
If you want to download the PDF version, you will find it Lync 2013 internal client Ports
As usual, if I missed something, please let me know.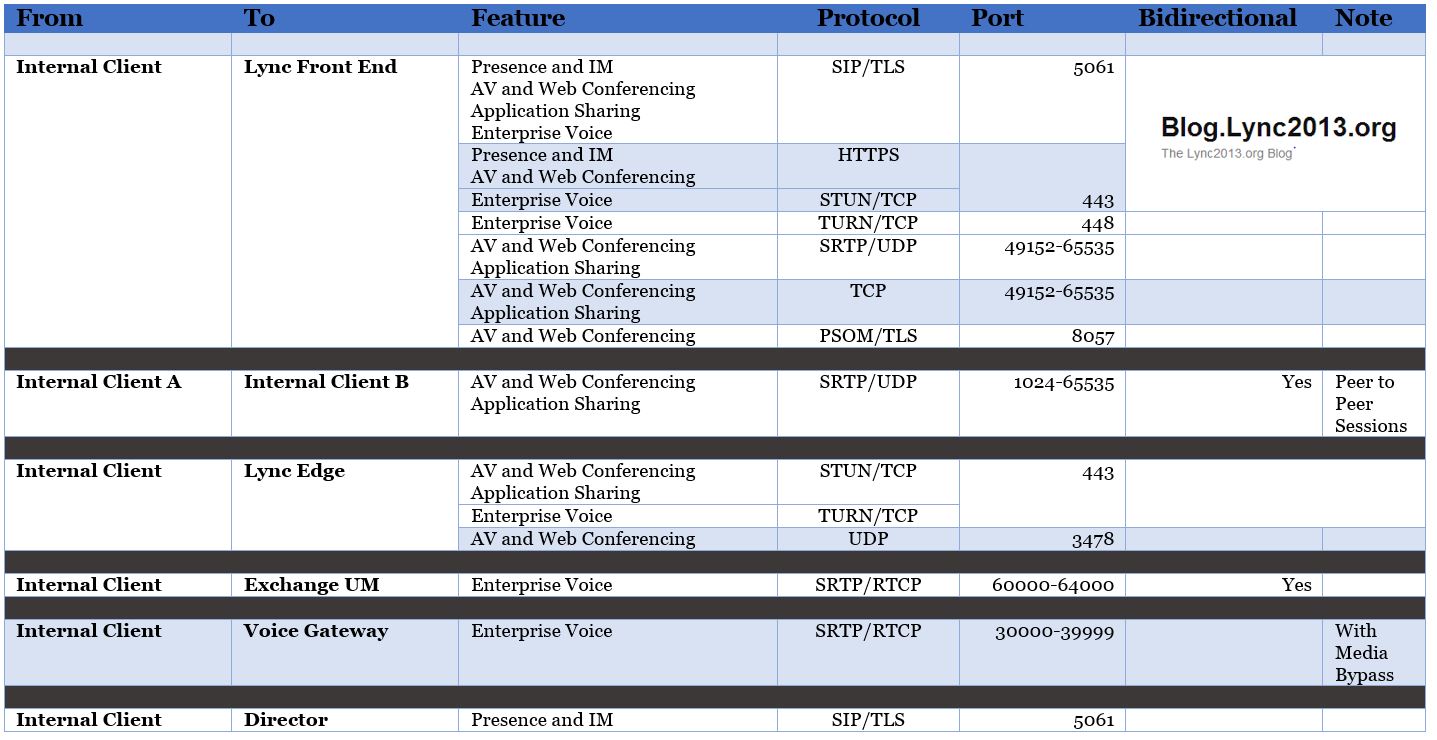 Note: the scenario I used is the easiest one, with no hardware load balancer or pools.