Intro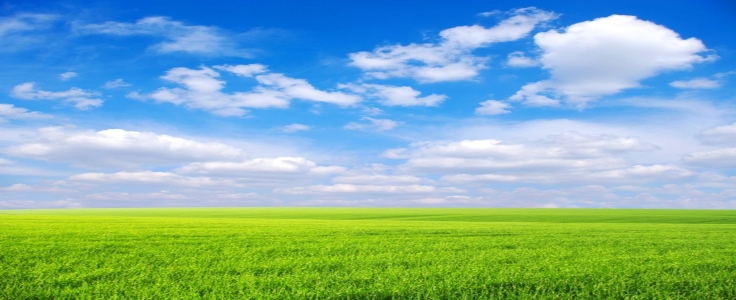 Talking with some people that work in the "sales" part of the I.T. world, I have discovered the use of battle cards. Although I will not write something that compares Lync 2013 with other products or Microsoft with its competitors, I think that there are some design and commercial logics, related to the company's scenario, that is important to understand, keeping a keen eye on the online solution.
This is an aspect of the battle cards that I love, because it implies a good technical knowledge of Lync features and requirements.This post will be a sort of "brainstorm" that will change based on the input I will receive from other people.I am interested in discussing the logics with you, to know the approach that other people would take to the same situation and the motivation to take a different solution.
---
Scenario
We are talking about a company with no existing unified communication solution (they may have legacy IP PBX or Voice gateways but no organic approach has been taken).
---
Proposal Flowchart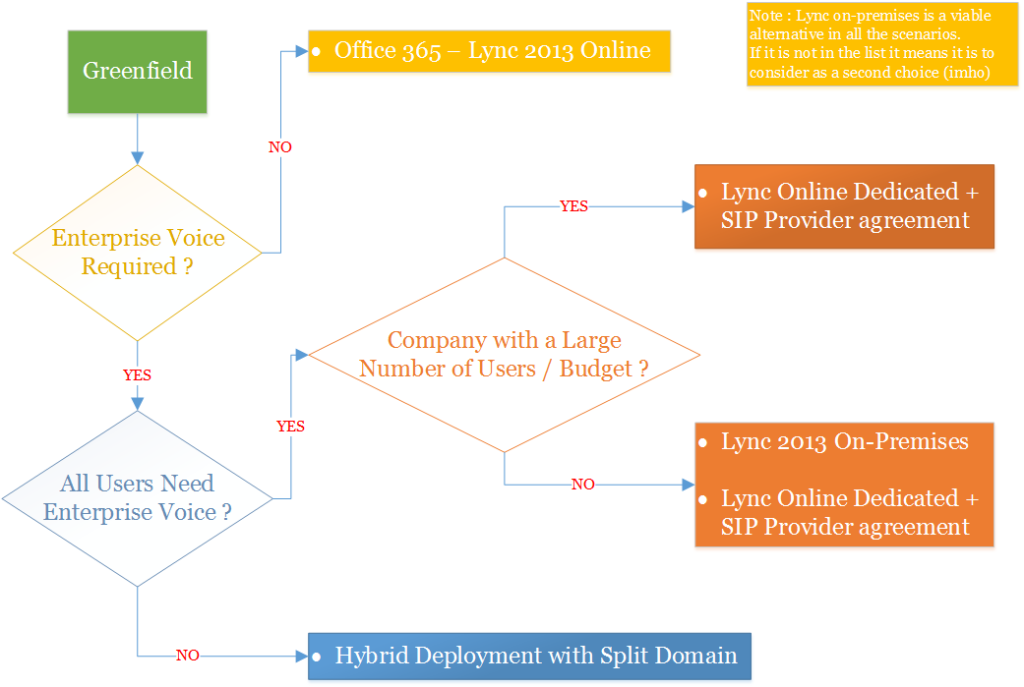 ---
Design drivers
Lync on-premises is a solution that requires technical knowhow and a good budget (considering software licenses, CALs and hardware). The aforementioned statement is true especially if you are going to deploy all the available features. The on-premises approach addresses all the communication requirements of any company but you have to consider the scenario. For example, it makes sense as a solution to migrate and existing Lync 2010 environment to Lync 2013 and to gradually replace other vendors' solutions, but in a greenfield the on-premises solution could be not the best one.

Enterprise Voice implies Lync on-premises or a "Dedicated" plan (that is something available only to really large enterprises)

The online approach for a company with no existing infrastructure is less costly and has a lower impact. It adds also flexibility and that is something that you can use in an hybrid scenario, moving the workload to the online and back based on the user's requirements (see http://blog.lync2013.org/lync-online-hybrid-deployment-with-split-domain-demystified/)

 Planning the Lync proposal, you have to consider also the Microsoft foundations that will add value to your unified communication solution (Exchange and SharePoint). As I explained in the aforementioned post, the best solution is the one with the Lync, Exchange and SharePoint user assigned accordingly online or on-premises. Deploying the infrastructure on-premises requires an additional effort, while the online solution is really less difficult to start with.