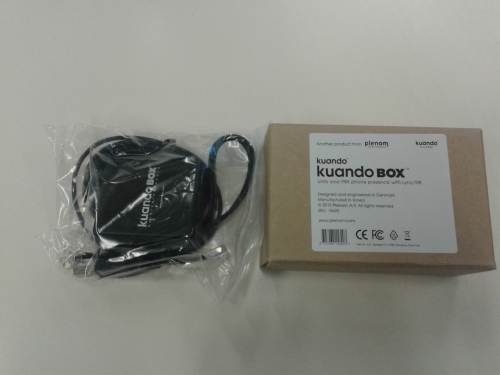 Intro and Scenario
As many of you know, one of the annoying things about co-existence of Skype for Business (S4B) / Lync and other enterprise voice solutions is the lack of a unified management of presence.
This is something typical in side-by-side deployments for migration or where enterprise voice stays on legacy solutions while S4B is chosen as UC platform.
If you are having a conversation using your deskphone, you are still  available on S4B. If you are participating to a S4B meeting and someone calls your telephone number, there is no busy tone.
In a unified communication scenario, an unreliable indication for presence is something that creates mistakes and irritates users.
Kuando Box
Plenom has specialized itself in selling small devices in a market niche that is focused on making your presence indicators reliable and easy to understand.
Kuando Box is used to keep in sync your busy state on the deksphone with S4B.
It is an hardware device you have to connect to your deksphone and to your laptop / desktop using an USB port. it is required also to install the Kuando Box Lync/SfB software http://www.plenom.com/support/kuandobox/download-software/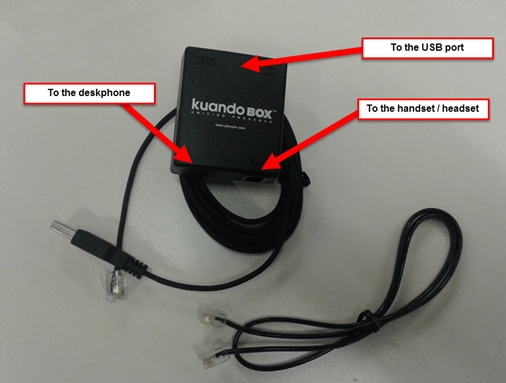 The software is used (also) to:
set Voice sensitivity (controls the level of speaker/microphone noise needed to activate the Kuando Box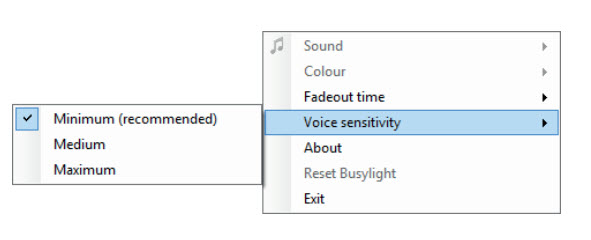 set fadeout time (how long the busy signal stays on in the tray app)

Believe it or not, that's all you are required to do.
Now, as soon as you are talking on your deskphone, your S4B presence will be "Busy".