---
There are a few scenarios in which an agent whose presence is set to available could prefer not to take a phone call (for an example, the agent could be working on a task that requires their full attention and cannot be interrupted).
With all the different tests that I have done, there was no way to enable an available agent to refuse an incoming call.
To summarize, here are the main points:
With the existing settings for Call Queues in Microsoft Teams, it is not possible, for an agent whose status is set to available, to refuse an incoming call
When a call comes in to the queue, it will be routed to the next available agent. If the last available agent refuses the incoming call, the call will be routed again to the same agent
Not any of the different routing methods (Attendant, Serial, Round Robin and Longest Idle) allow the available agent to refuse an incoming call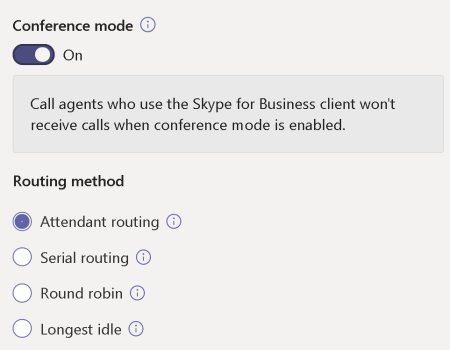 Enabling or disabling Conference Mode does not change the result
The scenario with two different agents when one goes on busy and a single one is still available is shown in the following clip
There are a few things you could try to address the issue, such as instructing the agents to set their presence to busy or away when needed, but there is no straightforward admin setting that allows the agent to refuse an incoming call.