Intro and Scenario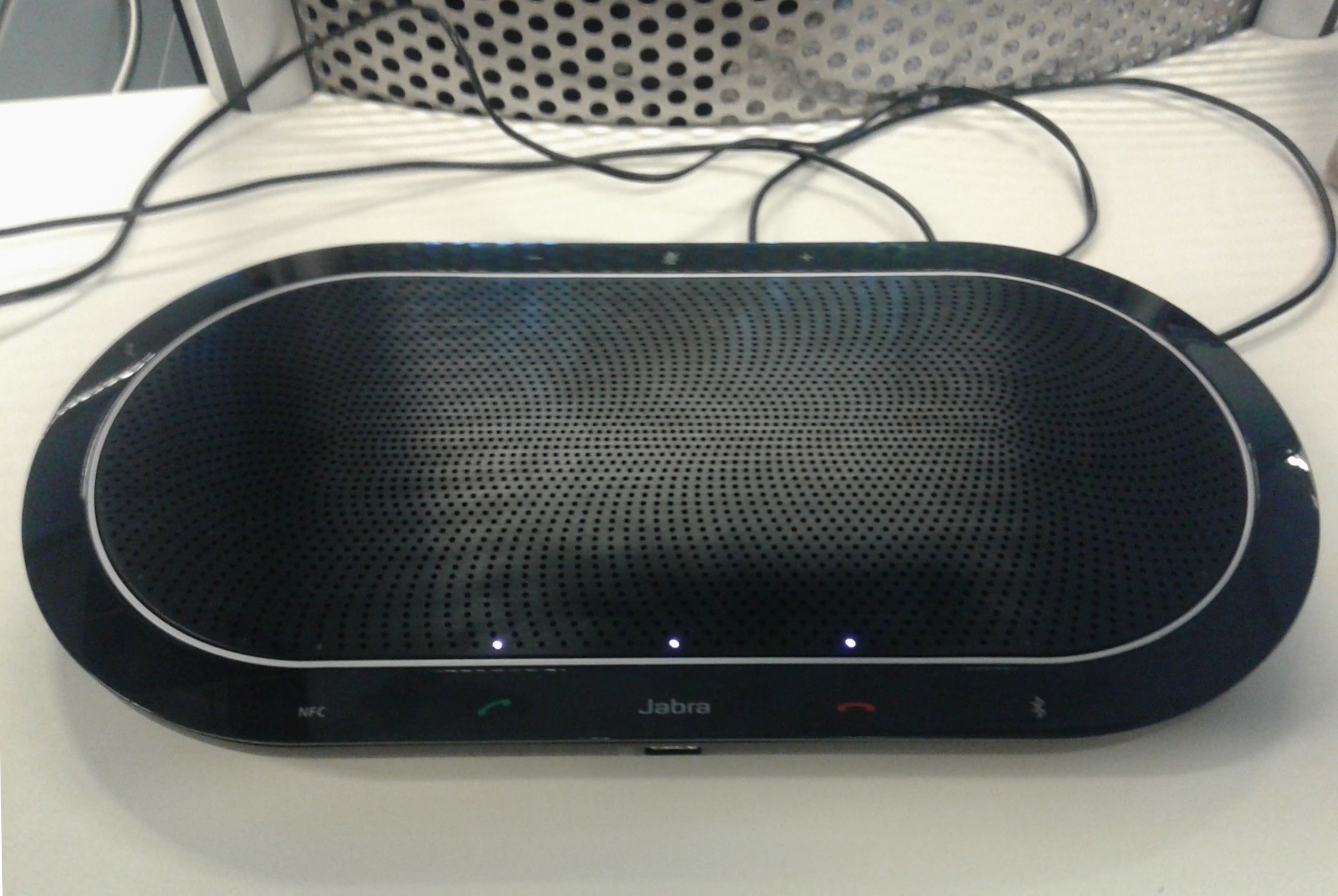 It may look like a difficult task to find a new market niche when we are talking about Unified Communication and Skype for Business / Lync.
However looks like Jabra, with this device, was able to nail a scenario that is not exactly matched by other products.
Jabra SPEAK 810 enables up to 15 people to collaborate in a conference call, with a wide variety of options to connect it to your Unified Communication system or phone.
In my opinion, given the data about size and weight I will discuss later, the ideal scenario is an office where you want to convert a space into a conference room "on the flight".
You could also travel with it but I am not sure Jabra SPEAK 810 is the best deal for this kind of situation, especially for long-range travels.
Jabra SPEAK 810
The first perception you get from SPEAK 810 is that it is well designed, big sized device.
The look is really good, simple and stylish (and it is black, I like black devices) with no nonsense in the way commands and features are made available.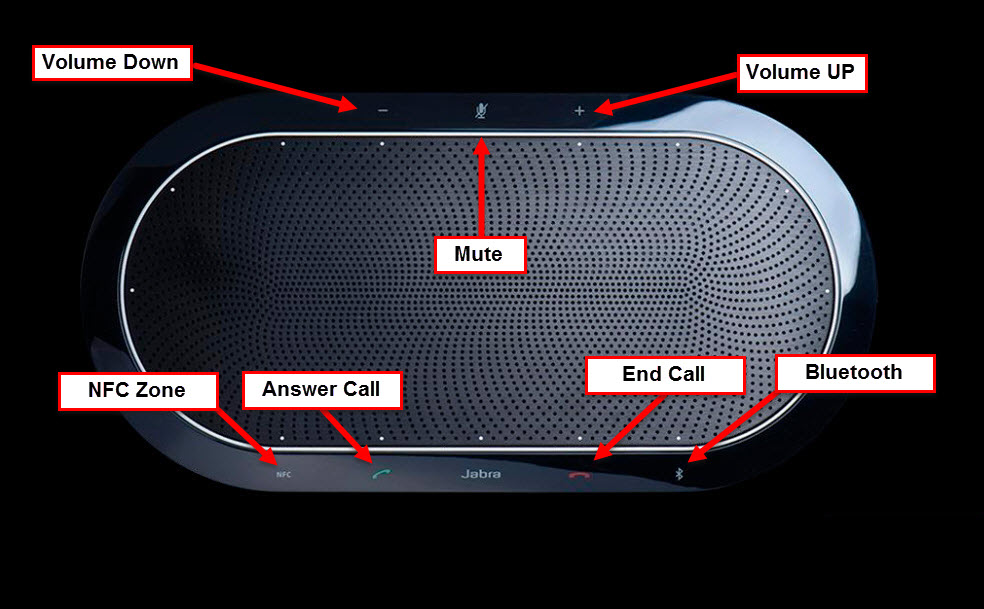 The other element is that we are talking about a device that is 37,6 x 28,8 cm in size (14.5 x 11.5 inch) and weights 1,2 Kg (2,6 pounds).
As you easily imagine, it is a little bit difficult to put it in a bag and carry it around. Not impossible, just a little bit uncomfortable.
SPEAK 810 has no internal battery, so you always have to add an AC adapter for providing power (again: it is not a device whose purpose is to travel around the World….).
The advantage Jabra gives with this solution is that the device is also able to work has a USB power plug, to charge your smartphone or any other device during conference calls and meetings.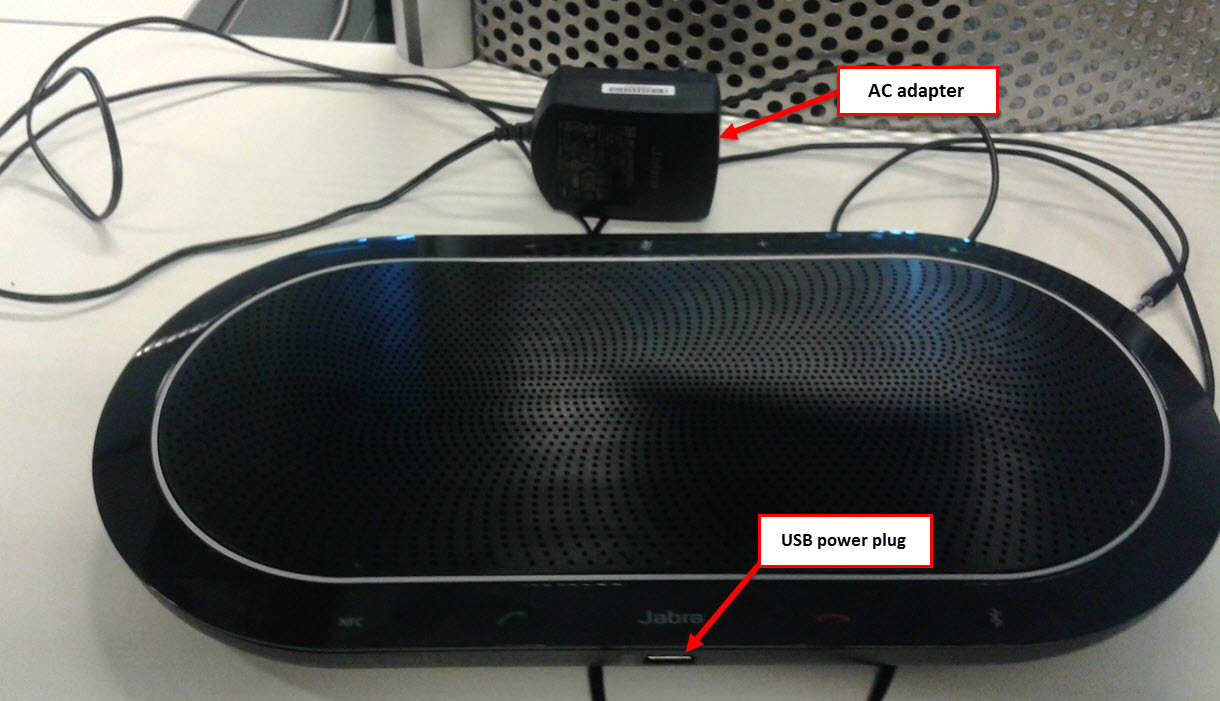 As I said, SPEAK 810 is able to connect using USB, 3.5 mm jack cable, Bluetooth and NFC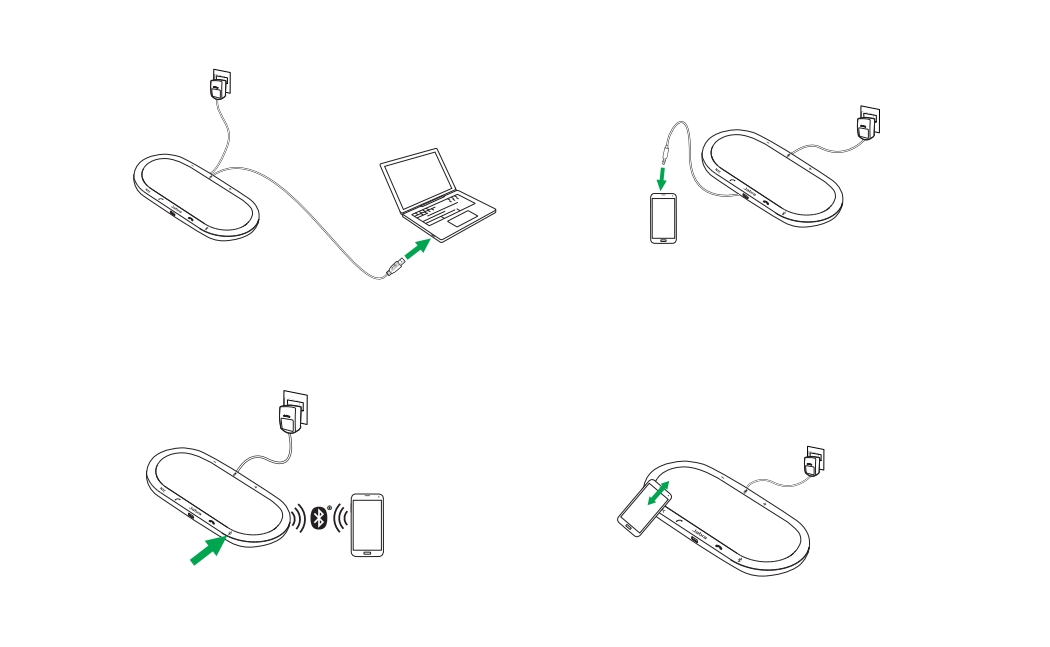 The device uses a proprietary technology (ZoomTalk) to detect speaker voice and isolate background noise. I have tried it and it works also in a crowded room.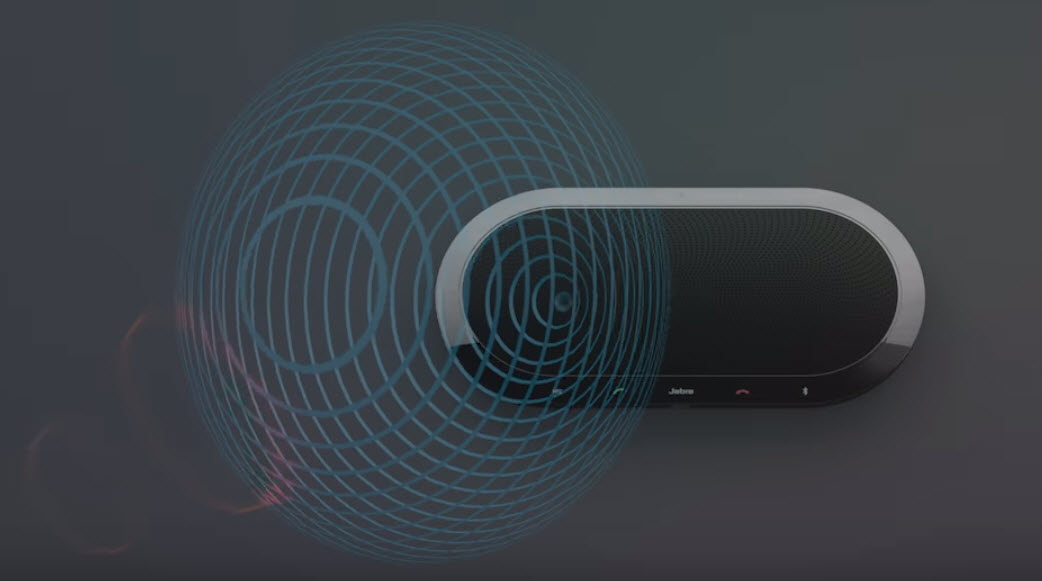 Anyway, if you need to use rooms or offices that are not dedicated to conferencing to create a collaboration environment (in a fast and efficent manner) this is the device I suggest to you.