I have just published a review dedicated to Microsoft Lync 2013 adoption costs on IT Central Station.
How Much do I Have to Spend to Bring Microsoft Lync in My Company?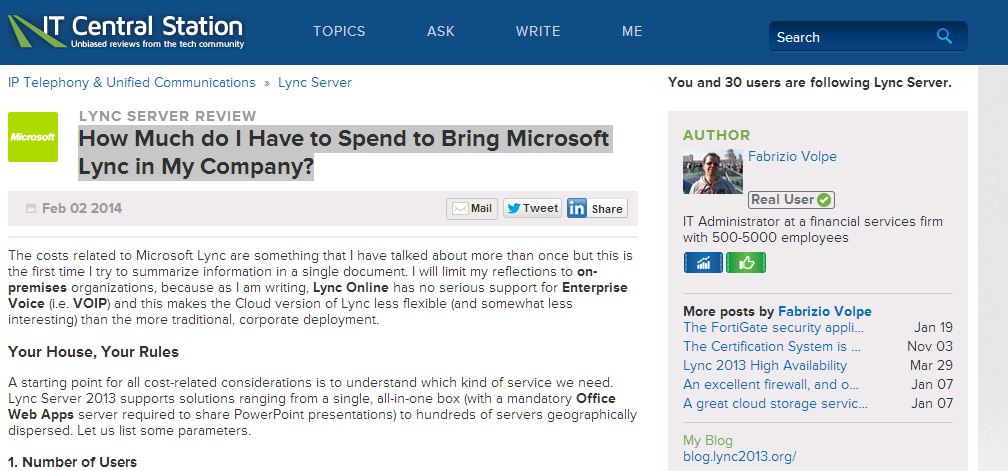 The costs related to Microsoft Lync are something that I have talked about more than once but this is the first time I try to summarize information in a single document. I will limit my reflections to on-premises organizations, because as I am writing, Lync Online has no serious support for Enterprise Voice (i.e. VOIP) and this makes the Cloud version of Lync less flexible (and somewhat less interesting) than the more traditional, corporate deployment.
---
Your House, Your Rules
A starting point for all cost-related considerations is to understand which kind of service we need. Lync Server 2013 supports solutions ranging from a single, all-in-one box (with a mandatory Office Web Apps server required to share PowerPoint presentations) to hundreds of servers geographically dispersed. Let us list some parameters.
1. Number of Users
The first parameter you have to establish is the number of users that will require Lync services. Lync 2013 Standard …