On the 1st of July 2014 over one thousand people around the world were notified that they have received (or that they have been renewed) for the Microsoft MVP Award.
Being and MVP has an huge impact on the life of technical experts, both from a personal and from a professional point of view.
As usual, I have tried to draw a map of Lync MVPs and to get some information from it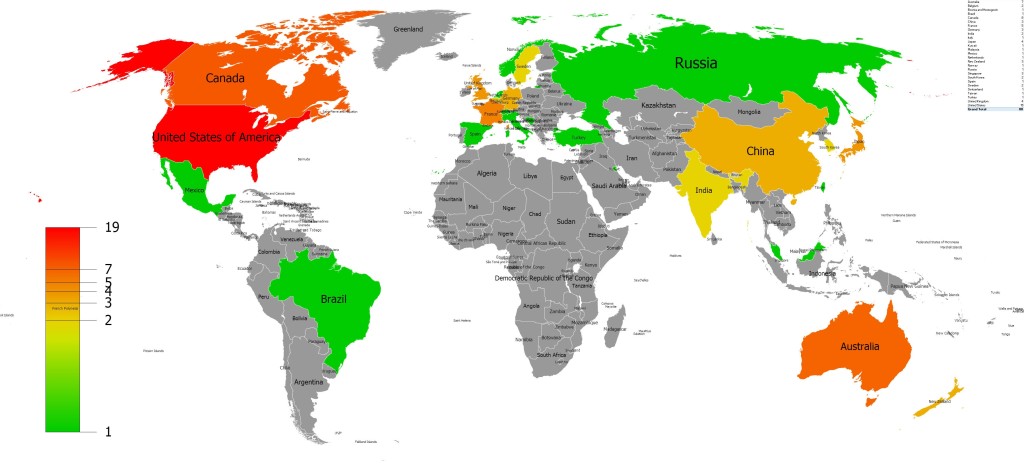 The Lync MVP's community now counts 80 people around the World, and is growing with the success and increasing adoption of the Microsoft unified communication offer.
Comparing with April 2014, our group has grown by 7 people, with Japan, New Zealand and United States going up by 2 MVPs.
Australia has received a new MVP award and has seen one of his citizens coming back from United Kingdom (that's why U.K. have a -1 indicator this time).
No new nations in the list, and that is a pitty because I always hope to see the Lync community grow in places that have no MVP right now.
Looking at the aforementioned numbers, the Lync MVP's community, despite still not reaching the size you see for the Exchange or SQL group, is right now one of the biggest crowd out there 🙂
P.S.
If you are thinking to chase for an MVP award, I suggest you to read my previous post 😛
Put a Ring on It (Every Year) – Why Many People Are Not Fit For The MVP Award